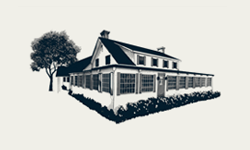 Sugar Shack
Conferring a rustic charm to the building, the 4 barn board constructed rooms can accommodate families and groups of 25 to 300 members.
The Handfield's Sugar shack is resolutely traditional. This jewel of the Richelieu valley, in the Montérégie region, is built on a 42 acres centennial sugar bush in which more than 2,000 maple trees are tapped. In the center of the shack, visitors can also observe the evaporator where maple sap is transformed into sirup using the same know-how of yesteryears.
During the off-season, the Inn's Sugar shack can be reserved for Holiday parties, barbecues, corporate days, family reunions or for get-togethers between friends.