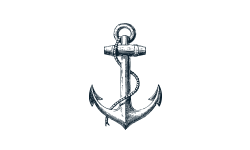 The bar terrasse La Marina is open!
From Wednesday to Sunday, Tapas menu will be served from noon to 8PM. Grill menu will be served from noon to 3PM and 5PM to 8PM
Limited space available due to social ditancing. Reservation required.
The Marina will open on May 7th for the season 2021
In addition to on dock utilities namely electricity, water, Wifi, CCTV and overnight secured access, common area washrooms and showers will be accessible. We kindly ask boat owners to lake use of their onboard toilets and showers when available.
For the safety of members and employees alike, we request everyone to strictly follow the current Health and public sanitary regulations as follow:
To limit on board gatherings to member of one family only.
Limit on board gathering to the lesser of; 10 people or the maximum capacity allowable by your boat's manufacturer.
No gatherings on docks at all time.
Follow social distancing of 2 meters at all time.
Wishing you a wonderful summer!
45° 40'40'N - 73° 11' 40'W
VHF 71
The Handfield Inn's Marina, located on the banks of the Richelieu river offers a range of services that will make your stopover most pleasant.
Transients and residents can enjoy many amenities on the premises: Accommodation, Dining Room, Bar-terrace
Average depth: 4,8m (16 feets)
Please call us for our rates and slip reservartion!
docking privileges restaurant ($) aesthetic and body care in Spa bar terrasse ($) telephone ($) ice ($) laundry ($) free parking for visitors free wireless internet electricity 20/30 amperes drinking water showers and toilets exterior whirlpool bath (in season) exterior inground pool (in season) accomodation ($) electronic security gate