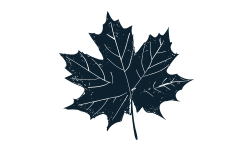 opened March 1st to May 11th 2019

*from Wednesday to Sunday

all you can eat

cole slaw and pickles
gourmet fruit ketchup,
country bread, cretons,
traditional French Canadian pea soup,
Old fashionned baked beans,
Home made omelette,
'signature' pork rinds, potatoes,
homemade pork sausages,
smoked ham,
the Auberge's meat balls with gravy,
sugar pie, pancakes, buckwheat pancakes,
maple syrup doughnuts,
fresh fruit pound cake & caramel sauce,
** eggs in maple syrup (on request)
maple taffy on snow, coffee, infusion
Though we mostly serve the
traditional sugar shack meal Québec
style, we also accommodate:
meatless, pork less and gluten free
diatary restrictions

prior reservation required
Saturday noon & dinner




Sunday noon

adult

$29,50

group
(45 people. & over)
(available 7 days a week)

$28

65 years old & over

$25,50

child
(4 to 12 years old)

$16

child
(0 to 3 years old)

free

*For Good Friday and Easter Monday April 19th (taxes and service charge not included)
& April 22nd , weekend prices are in effect
Fully licensed
Animation and folkloric music
(Saturday and Sunday, day and evening)
Shuttle with tractor sleigh from the parking
(Saturday and Sunday from 8:30am to 8pm)
Horse sleigh rides included
(Saturday and Sunday from 11 am to 6pm)
Prior reservation required
Maple products and Auberge products
for sale on premises ($)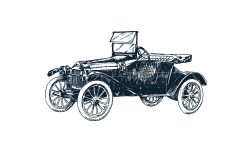 Directions
From montreal/south shore
Take autoroute Jean Lesage (20 east)
Exit 112, Beloeil/Saint-Marc-sur-Richelieu
Turn left, direction 223 north/Saint-Marc-sur-Richelieu for approx. 11 km
After the Handfield inn, turn left on Montée Verchères
(just in front of the church of Saint-Marc-sur-Richelieu)
Travel 3,8 kms. And turn left on rang des 60
Travel approx. 1,7 km, the parking lot is on your left
Facing the parking lot, the pedestrian trail takes you to the sugar shack in a 7 minutes walk. Shuttle sleigh rides between the parking and La Cabane from 8:30am to 8pm on Saturday and Sunday.
Get personalised directions with your GPS and google map
Near 190 rang des Soixante, St-Marc-sur-Richelieu
as your destination
Payment methods
Visa
Master Card
Amex
Debit
Cash