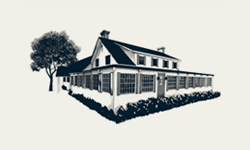 Latest news
COVID-19
We are happy to announce the long awaited opening of the Auberge and its services for Friday June 19th 2020.
As of that date we will be ready to host our valued customers. At the Marina which has been opened since June 1st, we will be adding guest rooms, the outdoors restaurant Bar-Terrace La Marina and well as the outdoor swimming pool.
The front desk and guestrooms will be opened from Thursdays to Sundays inclusively. The Bar-Terrace La Marina will be open from Thursday to Sunday from noon until 9pm. A summer menu will be offered on the patio or for take-out. All of which in an safe environment and in accordance with the hygiene procedure to protect our guest and employees alike.
The dining rooms Ancestrale will remain closed for lunch, dinner and brunch as well as the Spa Les Thermes until further notice.
We are all looking forward to your visit!