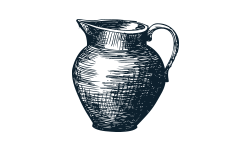 Hours of operation
Spa Les Thermes welcomes you by appointment
7 days a week from 9:30 am to 7 pm


A little evasion
The Spa "Les Thermes" is an intimate setting where our local, business and tourist clientele enjoy a relaxing experience and replenish their energy levels.
In order to prolong your moments of relaxation, gain access to the sauna and the whirlpool bath.
While your spirit rests in the appeasing atmosphere of the Handfield Inn, opt for total relaxation in our Spa "Les Thermes". Enjoy a massage under a shower or a chocolate body wrap in one of our treatment rooms that offer a beautiful view of the Richelieu river. Our team of highly qualified therapists offer you a variety of the most relaxing services.
For a little evasion of a few hours or for a cosy stay, indulge in our mass therapy, hydrotherapy services, in our aesthetic or body treatments.
Chantale Faucher,
Spa Director